Description
CAS No: 68037-76-3
Alkyl aryl polysiloxane TPD-4206 is a special modified alkyl aryl silicone oil, which is the main raw material of die-casting release agent with high requirements for temperature resistance and carbon deposition, it can also be used for rubber and plastic demoulding and lubrication.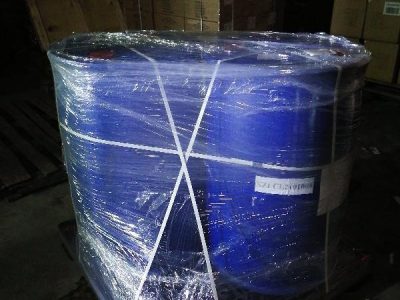 Features
Excellent high temperature resistance, no carbonation even at the temperature of 360℃, therefore no residues, no smoke on the molded part.

High viscosity, good lubricity.

Good compatibility with coatings. 

The release agent decomposes evenly in the process of die-casting with stable temperature resistance and less carbon deposition. 
Technical Index
| Item | Typical Value |
| --- | --- |
| Appearance | Light yellow transparent liquid |
| Active Content, % | 100 |
| Viscosity(cps , 25℃) | 3000-5000 |
| Density (25℃, g/cm3) | 0.91-0.94 |
| Volatility(105℃/3H) | ≤5% |
| Suitable Diluents | Chlorohydrocarbon, aliphatic hydrocarbon and aromatic hydrocarbon solvents |
Application 
Used to produce die casting mold release agent for various of metals, such as aluminum, magnesium, zinc alloy, etc. 
Alkyl Aryl Polysiloxane TPD-4206 needs to be emulsified first before use, then it needs to be diluted, the perfect dilution ratio has to be individually determined through trials.
Packing
N.W.190KG Iron drums. 
Transportation & Storage
1. Transported as non-dangerous cargo. 
2. The product should be stored in a shady, dry place with the temperature 0°C-30°C, freezing should be avoided.
3. Avoid from acid, alkali chemical materials and other impurities.
4. Keep away from fire, heat source, direct sunlight and rain. 
Shelf Life
1 Year.